Ever get the feeling that the itemized charges on your cell phone bill aren't quite right? A new class-action lawsuit filed against AT&T claims that often, they aren't — and the mistakes could be costing consumers millions.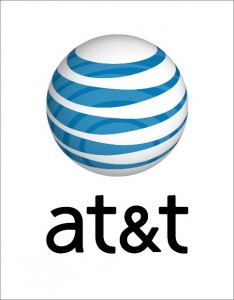 AT&T's iPhone data service is like a gas station that "charges for a full gallon when it only pumps nine-tenth of a gallon into your tank," according to a lawsuit filed late last week. The company overstates data downloads by 7 percent to 14 percent, which could lead to overage charges for consumers who aren't signed up for the iPhone's all-you-can-eat data plan, it said.
The suit, filed Thursday in federal court in the Northern District of California, also claims that AT&T sometimes charges consumers for entirely phantom downloads, ringing up charges even when the phone's Internet connection is off. The lawsuit compares this to a "rigged gas pump charging you when you never even pulled your car into the station."
And it claims that the firm's billing software is so out of whack that it incorrectly logs the date and time of data connections, causing some to appear on the wrong month's billing cycle, which also could lead to overcharging.
AT&T said that accurate billing is a priority for the firm, and it intends to vigorously defend itself against the lawsuit.
"In fact, we've created tools that let our customers check their voice and data usage at any time during their billing cycle to help eliminate bill surprises," the firm told Macnn.com
The lawsuit seeks both federal and California class-action status.
Plaintiff Patrick Hendricks, who lives in Alameda County, Calif., subscribes to AT&T's limited data plan for the iPhone, which grants him 200 megabytes of downloads for $15 per month. He routinely exceeded his allotment, the lawsuit says, leading to excessive fees. Later, he curtailed his usage of the iPhone to avoid fees, unfairly limiting his use of the service.
The lawsuit claims AT&T has broken both federal and state consumers laws, and accuses the firm of committing "unlawful, unfair and fraudulent business practices," through a "rigged billing system."
As proof of unfair practices, attorneys for the plaintiff say they hired an independent consulting firm to run tests on iPhone data downloads. In one case, the firm found a 50KB website was logged as a 53.5KB website. In another case, a consultant purchased a brand-new phone, turned off all services and still was billed for 35 data transactions totaling 2,292 KB of usage, the lawsuit alleges.
While the overages might only cost customers a few dollars each month, the lawsuit alleges AT&T has enjoyed a big boost to its bottom line through overcharging.
"In the fourth quarter of 2010, AT&T reported its wireless revenues increased $1.1 billion … from the year earlier quarter," the lawsuit said."A significant portion of those data revenues were inflated by AT&T's rigged billing system for data transactions."
iPhone users — in fact, virtually all limited data-plan users — have little trouble finding allegations of billing improprieties online from other consumers. But because itemized cell phone bills are so mysterious — some firms even charge extra for them — and because special software is required to log downloads precisely, there is virtually no way an average consumer would discover small data overage charges.
Systematic telephone service billing errors have a long and storied history. During the 1980s, errors on long-distance bills were so common that an entire industry developed around auditing corporate phone bills for major errors and gaining refunds. So-called "metering" mistakes remain common. Just last April, AT&T was forced to appear before the Tennessee Regulatory Authority to explain a computer error that led to overcharges levied against 15,000 state residents. One resident who was paying $25 for unlimited long-distance calling received a surprise $921 bill.
AT&T's wireless business, now called AT&T Mobility, has been the target of class-action lawsuits related to billing before.
Last year, it settled charges that it intentionally degraded service after acquiring rival Cingular, forcing consumers to either pay $175 early termination fees or early upgrade charges. The firm admitted no wrongdoing but agreed to pay millions in refunds to consumers who paid early termination fees during a 12-year span.
And in November, AT&T settled a lawsuit alleging the firm overbilled iPhone users for taxes. Again, the firm admitted no wrongdoing but pledged to refund consumers.
Attorneys for Patrick Hendricks have asked that consumers receive refunds, and also that AT&T be hit with punitive charges for committing unfair business practices.