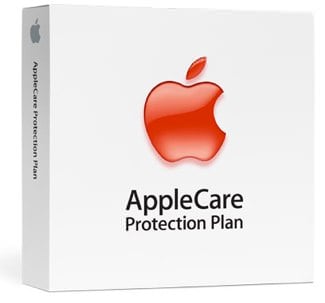 The rumor mill has been buzzing with regards to significant changes that will be coming to AppleCare, Apple's popular standard and extended warranty program. Interestingly, it appears that AppleCare support for iPhone, iPod touch, and iPad is about to become much more of a pain for customers. This marks a significant change where Apple will seemingly make a decision to make the customer service experience worse rather than better, all in the name of saving a ton of money.
The way AppleCare works today, if you buy an iOS device, you get a year of AppleCare. You can optionally purchase AppleCare+, extending the warranty by an additional year, and allowing you to purchase a replacement device in the event of accidental damage for $49, twice over the course of the term. If your device has an issue during the AppleCare or AppleCare+ term, Apple would typically hand you a replacement device, while keeping your old one. This usually resulted in an easy, quick in-and-out for customers with legitimately faulty devices.
The changes we are hearing about imply that Apple will no longer make sure that its customers, many of whom rely on their iPhones for day-to-day business and personal matters, have a phone with them when they leave the Apple Store. Instead, iOS devices will be treated similarly to other Apple products–the Apple Geniuses will repair the iPhones that have problems. In other words, instead of walking in with a faulty iPhone and walking out with one that works, you might now would in with that same faulty device, and walk out empty-handed, having to wait a few days before your device is ready.
Apple is a business, with shareholders–many of whom have been particularly frustrated and unhappy with the way the stock has been falling recently. It is estimated that the company will save a whopping $1 billion annually by changing the way faulty iOS device customer service is handled. That's not chump change. What it is, though (if accurate,) is a shift where the company unequivocally states that, when it comes to customer service, it is willing to cut corners in order to save money.
None of this has been officially announced, it's just the word from the grapevine, passed on by people familiar with the matter. One thing that's unknown is what this means for AppleCare+, the $99 extended iOS device warranty. We're hoping that these changes, if real, only apply to the free included warranty that comes with these devices, and that customers who've paid for AppleCare+ will not see any change in the level of service.