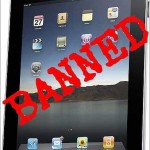 The nonprofit world is stewing over the ban Apple has put on making donations on the iPhone via charity apps.
No one, including Apple, has data on how many nonprofits have created apps for the iPhone. Organizations like the Monterey Bay Aquarium and American Cancer Society have them, but none can be used to make gifts. Prospective donors instead are directed out of a nonprofit's app and to its Web site, which the organizations say makes the process of contributing more cumbersome.
"When you're popped out of an app, you then have to go through a whole bunch of clicks to make a donation," said Beth Kanter, co-author of "The Networked Nonprofit" and chief executive of Zoetica, a consulting firm. "It's cumbersome and it doesn't have to be."
In protest, Ms. Kanter said she planned to replace her iPhone with a phone that used Google's Android operating system, announcing her decision on Twitter, where she has more than 366,000 followers.
She also has started an online petition invoking the Grinch and seeking to draw the issue to the attention of Steven P. Jobs, Apple's chief executive. As of Wednesday afternoon, it had attracted more than 1,600 signatures.
An Apple spokeswoman, Trudy Muller, declined to explain the rationale for banning charitable solicitations via apps, saying only, "We are proud to have many applications on our App Store which accept charitable donations via their Web sites."
Ms. Kanter and others acknowledge that allowing donations through apps might present challenges. "One of Apple's major objections has been that if donations were to go through its payment mechanism, it would have to be in the business of managing and distributing funds and verifying charities as well," said Jake Shapiro, executive director of Public Radio Exchange, or PRX, an online nonprofit marketplace for licensing and distributing public radio programming.
PRX has developed iPhone apps for many public radio stations and programs, like WBUR and "This American Life," and Mr. Shapiro said apps had the potential to become a "core revenue source" for those organizations.
He said he and a group of other executives from the Corporation for Public Broadcasting met with Eddy Cue, the Apple executive in charge of iTunes, the umbrella under which the App Store operates, three years ago. "We heard there were really serious internal discussions about this at Apple after that, but we haven't gotten any traction," Mr. Shapiro said.
Earlier this year, in the wake of the earthquake in Haiti, Apple itself solicited donations for the American Red Cross through iTunes, establishing what some regarded as a precedent for iPhone-assisted donations. That increased speculation that the real issue was money.
Apple takes a 30 percent slice of purchases made from the App Store, an amount that would be frowned upon if it were to be taken out of a charitable donation.
In August, eBay's PayPal unit introduced a donation feature that enabled charitable gifts through its app for the iPhone, teaming up with MissionFish, which helps nonprofits raise money on eBay. MissionFish handled all the administrative chores required to ensure donations received proper documentation and went to the right, properly vetted nonprofits.
Just two months later, Apple demanded that PayPal eliminate the donation system from its app.
Clam Lorenz, vice president of operations at MissionFish, said roughly $10,000 had been raised in that time in the United States, Canada and Britain, in donations averaging $10. "We proved it's a solution that offers the user choice and flexibility and provides a dramatic cost benefit for nonprofits compared to what's available in text-based giving," Mr. Lorenz said.
Anuj Nayar, a spokesman for PayPal, said it was on the brink of introducing a similar feature — for its Android app.