NEW YORK—AT&T Inc. cut its price for Apple Inc.'s iPhone 3GS to $49 from $99 as the carrier prepares for heightened competition from a Verizon Wireless iPhone launch expected early this year.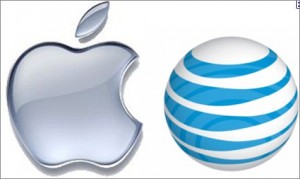 AT&T, which currently is the exclusive network operator for the iPhone in the U.S., said the iPhone 3GS will be available at the lower price starting Friday. The iPhone 4, released in June, sells for $299.
The move comes as AT&T faces increasing pressure from customers and critics alike, who have complained about the reliability of the company's wireless data and voice network. Additional competitive pressure is expected from new smartphones showcased at the Consumer Electronics Show in Las Vegas this week, and from Verizon Wireless once it starts selling the iPhone, potentially as early as the first quarter.
AT&T added a record number of iPhone subscribers in the third quarter but paid a heavy price to do so. While the activations require AT&T to pay Apple high subsidies that cut into its near-term profit, they also lock in new and existing customers to a two-year contract. AT&T is banking on those contracts to blunt any potential defections if the carrier loses its iPhone exclusivity.
The latest offer from AT&T is available to both new and certain existing customers and requires a two-year wireless-service contract of at least $39.99 a month, plus $15 data plan.
AT&T isn't the first company to discount the iPhone, with retailers such as Wal-Mart Stores Inc. and Radio Shack Corp. offering promotions.
—Tess Stynes contributed to this article.