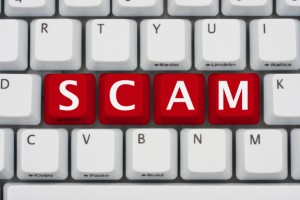 The woman behind a scareware con that tricked more than a million people into paying money to "fix" nonexistent problems with their computers has been fined $163 million by the Federal Trade Commission.

Kristy Ross was also permanently banned from selling security software or any other form of software that interferes with people's PCs.

The case dates to 2008, when an elaborate scam used online ads to display a fake system-scan alert that claimed to find malware on users' computers. The victims were then urged to buy software to fix the problem, costing between $40 and $60 each time, in order to clean up their PCs.

The FTC said that more than one million people were conned into buying the fake clean-up software with names such as WinFixer, WinAntivirus, DriveCleaner, ErrorSafe, and XP Antivirus.

The scareware con ran between 2000 and 2008, and the FTC estimated that Innovative Marketing, the company that promoted the fake software, took in more than $60 million in revenue over the years. The FTC investigation was prompted by some 3,000 complaints received over the scam.

A total of seven people faced charges in the FTC investigation, with two ordered to pay back $8.2 million in ill-gotten gains. Two people settled their cases and default judgments were made against the three other defendants.

However, the FTC's action on Tuesday regarding Ross brought in the biggest judgment in the case, $163 million. Ross also was banned from any form of deceptive marketing.