Business Class Email:
Built to deliver the enterprise-grade security and reliability that businesses require, Microsoft Exchange provides email, calendar and contacts on your PC, phone and web browser.
Benefits:
Support for a variety of browsers, including Internet Explorer, Firefox, Safari and Chrome, allows you to work and collaborate no matter where you are
Mobile sync to hundreds of devices, including Windows Phone, iPhone, and Android, means you can access and update your info while on the go
Multi-layered anti-spam filtering with continuous updates helps guard against spam and phishing threats
A new, unified approach to high availability and disaster recovery helps your business achieve increased levels of reliability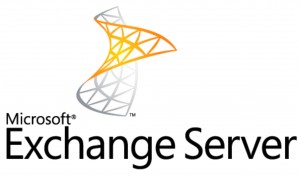 Cost & Time Savings:
With an architecture that enables dramatic cost savings in storage, Exchange Server also delivers powerful features that save IT staff's time while equipping users with the latest tools to increase their productivity.
A greater choice of storage hardware options, including Direct Attached Storage and Storage Area Networks, and support for less expensive disks that can dramatically lower overall storage costs
A new high availability, disaster recovery and backup solution reduces the cost of delivering business continuity
Role-based access control, self-service capabilities, and web-based administration tools, allow you to delegate tasks to users without giving them full administrative rights. This reduces the burden on IT staff and lowers operational costs
The built-in capabilities of Exchange ActiveSync allow you to avoid device management costs and support users on virtually any mobile device
Features:
With Exchange, users can access their mailboxes from wherever they go, with full support for Outlook, a premium web browser experience, and access from a wide range of mobile devices.
More storage options make it possible to offer users low cost large mailboxes so they can access all their essential information in one place
Calendar sharing allows users to share free/busy information with colleagues, even if they work at another company
Email archiving, eDiscovery Search, retention policies, and legal hold to help you preserve and discover data
Security policies let you create approved mobile device lists, enforce PIN lock, and remotely wipe data from lost phones.
Choice of deployment options including Exchange Server on-premises, Exchange Online in the cloud, and hybrid deployment options
Please call 504-407-1436 for more information on Exchange Server Hosting.