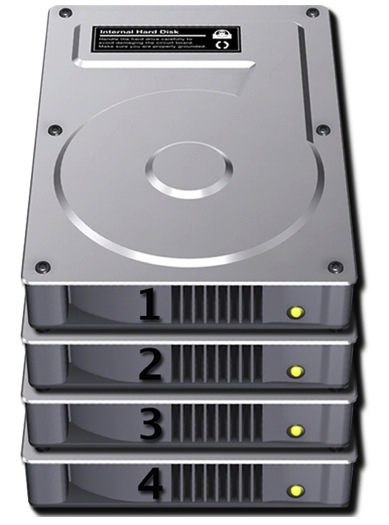 When does a business need a server?
Does  your office have more than five workstations?
Are your backups structured on daily intervention?
When you make network changes do you need to do this at each workstation?
Do you want your files/data to be secure and only accessible to those whom you specify?
Are your critical Operating System and antivirus updates dependent upon daily intervention?
Are your critical files situated in different parts of your network?
According to Kim Komando, host of the largest talk-radio show about computers and the Internet, it's time for a server if you answer "yes" to any of these questions:
Would operations slow down or stop, even for a limited amount of time, if one computer were to crash?
Do you or your employees need access to email and files while out of the office?
Are there snags in your workflow?
Do several people access the same database?
As for the benefits of a server, she highlights the examples below:
You obtain more control over all that annoying spam. An employee who opens an infected attachment could easily infect all of your computers. But when hosting your own e-mail, you can filter it so that the good stuff comes in and most of the bad stays out.
You acquire a higher level of security. By requiring computer users to log in and authenticate on a domain, the server determines who has access to what.
You can deploy new software applications more easily through a network. You also can standardize your applications and versions, and make better use of the software you have.
Disaster Recovery, Antivirus, Email, User Administration, Data and Network Security can all be centrally managed. This makes network administration easier and therefore more affordable to maintain.
The server can be the primary backup point. Instead of burning data files on disks, you can quickly move them across the network.
You can host your own e-mail. This enables you to have your own domain and unique e-mail addresses. An e-mail address of john.doe@johndoeinsurance.com is more professional than john.doe.insurance@igotafreeinternetaccount.com. Also, most e-mail software allows you to maintain network-wide address books, mailing lists and calendars.
Server Systems We Support
Mac OSX Server
AFP
Caching Server
Calendar Server
Contacts Server
DHCP
DNS
FTP
Mail Server
Messages Server
NetBoot, NetInstall, NetRestore
Open Directory
Profile Manager
Software Update Server
Time Machine
VPN
Web Server
Wiki Server
Xsan
Microsoft Application Center 2000 offered highly efficient provisioning, clustering, and monitoring solutions for web-based applications. Most of these capabilities are now supported by System Center Operations Manager or System Center Configuration Manager. New Orleans Technology Services's Microsoft-certified consultants can help businesses with Microsoft Application Center 2000 environments to upgrade to Systems Management Server (SMS),migrate to System Center Configuration Manager, deploy Microsoft System Center Operations Manager, or adopt other appropriate System Center products.
BizTalk Server
BizTalk is a business process management (BPM) server that enables companies to automate and optimize business processes. Microsoft BizTalk Server 2006 enables you to rapidly build and deploy integrated business processes within your organization and with partners. BizTalk Server 2006 offers a suite of tools and services that make building business processes and integrating applications faster. Secure, reliable trading partner relationships can be quickly implemented independent of operating system, programming model, or programming language. BizTalk Server 2009 provides enhanced virtualization by supporting Windows Server 2008 Hyper-V and offers improved manageability, expandability, and performance by supporting SQL Server 2008.
Commerce Server
Commerce Server 2009 enables you to create full-featured Web business applications and extend your business across networks, while allowing you to integrate e-commerce solutions within your existing infrastructure. Microsoft Commerce Server 2009 includes dozens of ready-to-use e-commerce Web parts and control mechanisms. By providing the application framework, together with sophisticated feedback mechanisms and analytical capabilities, you can quickly develop sites that optimize the customer experience, encouraging repeat business and forging tighter partner relationships. Microsoft Commerce Server 2009 also includes sophisticated management analytics powered by SQL Server Reporting Services and Office SharePoint Server.
Microsoft Exchange Server 2010
Microsoft Exchange Server 2010 is the centerpiece of Microsoft's new technology for fault-tolerant, secure, unified messaging. In comparison to Exchange Server 2007 or Exchange Server 2003, Microsoft Exchange Server 2010 is less expensive to deploy and support, easier to manage and expand, richer in features, faster, less vulnerable to single-point failure, more extensive in its support of mobile workers, and better able to safeguard sensitive information and resist malicious attacks.
New Orleans Technology Services's Microsoft Gold certified engineers can provide world-class Microsoft Exchange Server 2010 migration consulting services.
Microsoft Exchange Server 2007
Microsoft Exchange Server 2007 keeps communication alive and e-mail flowing with enterprise-class availability and reliability, helps safeguard users and the organization's valuable data from the harmful effects of spam and viruses, provides trusted communications within the organization automatically and without added cost or complexity, and simplifies regulatory compliance in a way that supports the different needs of employees, compliance managers, and messaging administrators.
New Orleans Technology Services's Microsoft-certified consultants offer expert Microsoft Exchange Server 2007 support and service.
Microsoft Exchange Server 2003
Microsoft Exchange Server 2003 delivers a reliable, scalable, and manageable infrastructure with 24×7 messaging and collaboration and low cost of ownership. It supports a wide range of collaborative activities, including group scheduling capabilities, discussion groups, and team folders, and it provides access to information across geographic, organizational, and technology barriers with features such as Instant Messaging, real-time data, and video conferencing.
New Orleans Technology Services's certified engineers can provide in-depth Microsoft Exchange Server 2003 support and consulting.
Microsoft Host Integration Server 2006 offers key enabling technologies that allow enterprise organizations to integrate their mission-critical host applications, data sources, and security systems with new solutions developed using the Microsoft Windows platform. Host Integration Server 2006 features and technologies, including network integration, host access with enhanced security, data and application integration, enable Windows developers to publish business processes in IBM mainframe and AS/400 data and applications as XML Web Services, which brings their Host applications and processes into a Services Oriented Environment.
Internet Information Services
Internet Information Services (IIS) 6.0 is a powerful Web server that provides a highly reliable, manageable, and scalable Web application infrastructure for all versions of Windows Server 2003. IIS helps organizations increase Web site and application availability while lowering system administration costs. Internet Information Services 7.0 (IIS 7.0), which is included with Windows Server 2008, helps unify Microsoft's web platform technologies such as ASP.NET, Windows Communication Foundation Web services, and Windows SharePoint Services.
ISA Server 2006
Internet Security and Acceleration (ISA) Server 2006 is the integrated edge security gateway that helps protect IT environments from Internet-based threats while providing users with fast and secure remote access to applications and data. Learn more about deploying ISA Server 2006 for Secure Remote Access, Branch Office Security, and Internet Access Protection. Find out how New Orleans Technology Services's experts can deliver ISA Server 2006 help.
ISA Server 2004
Microsoft Internet Security and Acceleration (ISA) Server 2004 is the advanced application-layer firewall, virtual private network (VPN), and Web cache solution that enhances network performance and helps protect organizations of all sizes from attack by both external and internal threats.
Find out how New Orleans Technology Services's experts can deliver ISA Server 2004 help.
Mobile Information Server
Microsoft Mobile Information Server 2002 is the application server that extends the reach of Microsoft .NET Enterprise Servers, enterprise data, and intranet content into the realm of the mobile user. It brings the corporate intranet to the latest generation of mobile devices, so users can securely access their email, contacts, calendar, tasks, or any intranet line-of-business application in real time – wherever they happen to be.
Office Communications Server 2007
Microsoft Office Communications Server delivers instant messaging (IM) and presence as part of a scalable, enterprise-grade solution offering enhanced security, seamless integration with other Microsoft products, an extensible, industry-standard development platform, and compliance with regulatory requirements such as HIPAA, SOX, and GLB.
New Orleans Technology Services's Microsoft-certified professionals offer expert Microsoft Office Communications Server consulting services.
Microsoft System Center Operations Manager
Microsoft System Center Operations Manager 2007, the third generation of Microsoft's monitoring platform, is a software solution to meet the need for end-to-end service monitoring in the enterprise IT environment. Operations Manager provides an easy-to-use monitoring environment that monitors thousands of servers, applications, and clients to provide a comprehensive view of the health of an organization's IT environment. This view of service health is key to a rapid, agile response to events that may impact the normal running of business and ultimately cost an enterprise money.
New Orleans Technology Services offers System Center Operations Manager Server outsourcing and consulting.
Microsoft Project Server
Microsoft Project Server 2007 provides an extensible technology platform to securely develop and deploy best practices for project management across your organization. With Microsoft Office Project Server 2007 and its clients, your organization can more effectively manage and coordinate work ranging from one-time projects to complex programs across the entire project life cycle. Office Project Server 2007 is designed to be accessible by its clients, Microsoft Office Project Professional 2007 and Microsoft Office Project Web Access.
SharePoint Portal Server
Microsoft SharePoint Portal Server uses the power of Microsoft's robust search technologies to create an intranet site that lets you easily access key content from a broader set of enterprise information. In addition, you can rapidly deploy an out-of-the-box portal site and easily use Web-Parts technology to customize a Web-based view of your organization.
New Orleans Technology Services's experts can provide comprehensive SharePoint Portal Server consulting services.
Small Business Server 2008
Microsoft Small Business Server 2008 is a cost-effective network solution that includes core .NET servers and other software for businesses with up to 75 computers.
New Orleans Technology Services's engineers offer Microsoft Small Business Server 2008 consulting and support.
SQL Server 2008 brings major improvements over earlier releases of Microsoft's flagship RDBM technology and introduces innovations that include transparent data encryption for preserving confidentiality and simplifying regulatory compliance, policy-based management for reducing administration costs, consistent synchronization for mobile users, and closer integration with Word, Excel, and SharePoint 2007.
New Orleans Technology Services offers a broad range of Microsoft SQL Server 2008 consulting services.
SQL Server 2005
Microsoft SQL Server 2005 is a complete, Web-enabled database and data analysis package that opens the door to the rapid development of a new generation of enterprise-class business applications that can give your company a critical competitive advantage. SQL Server provides core support for XML and the ability to query across the Internet and beyond the firewall. New Orleans Technology Services can provide expert Microsoft SQL Server help.
Systems Center Configuration Manager and Systems Management Server
Systems Center Configuration Manager, formerly called Systems Management Server or SMS Server, is Microsoft's solution for change and configuration management. Systems Center Configuration Manager enables you to deliver critical business applications quickly and reliably to the appropriate users, reduce software costs and stay compliant by understanding patterns of usage, manage your mobile workforce through industry standards independent of connection or location, and reduce operational costs by fully utilizing the management capabilities built into Windows.
New Orleans Technology Services offers extensive Systems Center Configuration Manager consulting support as well as Systems Management Server 2003 migration and support services.
Microsoft Windows Server 2008
Windows Server 2008 introduces for virtualization, web hosting and development, and security that enable organizations of any size to increase significantly the business value of their IT networks. Information systems powered by Windows Server 2008 offer unprecedented levels of dependability, protection, manageability, connectivity, capacity, versatility, and economy.
New Orleans Technology Services's Microsoft-certified consulting professionals can help you evaluate and migrate to Windows Server 2008 by providing a broad range of Microsoft Windows Server 2008 integration services.
Microsoft Windows Server 2003
Microsoft's Windows Server 2003 operating system provides a dependable, enterprise-ready computing environment that brings significant improvements over its predecessor, Windows 2000 Server. The feature set of Windows Server 2003 build on the established reliability, availability, scalability, and security introduced in Windows 2000 Server. If you need to deploy or maintain this proven server technology, New Orleans Technology Services's consulting experts offer world-class Microsoft Windows Server 2003 help.