New Orleans Technology Services gives back.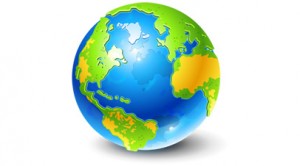 From day one a portion of New Orleans Technology Services proceeds have been returned to the local economy through funding assistance to non-profits along with  donations of goods and services to the local community.   We understand there is always more to do and we will continue trying our best to help the community, protect the environment, and strive for a better tomorrow.
Help support New Orleans world-class local art community.  Works from talented local artists like Valerie Sprinkle, Tanner Original Art, and Robert Tannon provide daily inspiration and can be found on the walls of New Orleans Technology Services.
Going Green:
Our newly remodeled offices on Canal St. have been retrofitted with energy saving solutions including LED lighting and on-demand heated water systems.  In the coming years we plan to install a solar panel system over our parking area to help further reduce our carbon footprint.
Get Involved:
If you'd like to inform us about a need you'd like to see addressed in our community, please email our team at: community (at) nolaconsulting.com
Please click a link below for more information about New Orleans Technology Services' commitment to the community, read our technology blog, sign up for a weekly drawing, or see our job openings.